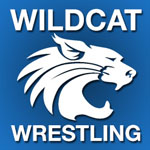 BALD EAGLE TOWNSHIP – Central Mountain will host Heartland Conference and District 4 rival, Shamokin this afternoon. The Wildcats enter the contest fresh off a 58-6 win over Midd-West and will work hard to extend their dual meet record to 4-0 with a win over the Indians.
Shamokin has struggled as a team due to some empty slots in their lineup but have some quality wrestlers on hand that should be able to compete with their Wildcat counterparts.
Action is slated to begin at 1:30 p.m. and therecord-online.com and WBPZ radio will bring you live video/audio coverage of all the action with John Lipez and Tom Elling sharing the play-by-play duties. We plan to go live at 1:20 p.m.
Use the player below to listen live. If you experience any issues or the stream is dropped, try reloading/refreshing the page. This may help re-establish a dropped link.