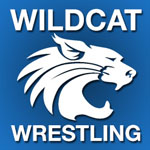 MIDDLEBURG – The 2016 portion of the dual meet schedule finally gets underway for the Wildcats tonight with a road trip to Midd-West High School to take on the Mustangs in a Hearland Conference matchup.
With only two matches under their belt, Central Mountain hopes to advance their record to 3-0 on the season. The roster is looking to be at full strength with everyone well rested after the hectic December tournament portion of the schedule.
Action is slated to begin at 7 p.m. and therecord-online.com and WBPZ radio will bring you live audio coverage of all the action with John Lipez and Tom Elling sharing the play-by-play duties. We plan to go live at 6:50 p.m.
Use the player below to listen live. If you experience any issues or the stream is dropped, try reloading/refreshing the page. This may help re-establish a dropped link.