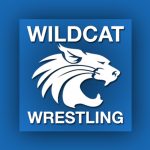 WINGATE – Central Mountain's difficult January dual meet schedule continues tonight with a trip down the Bald Eagle valley to Wingate to take on Bald Eagle Area.
The Eagles check in at 9-2 and are coming off a Tuesday 58-16 win over Tyrone. Their only losses were to Bellefonte, 42-30, and State College, 46-21. State College defeated the Wildcats by a 40-22 score on Tuesday of this week. The CM loss to State dropped the Wildcats to 7-3 on the year.
BEA is led by undefeated Gage McClenahan (20-0) at 145 or 152 pounds. The Eagle senior was a PIAA runner-up as a sophomore but missed last season because of injury. He has already committed to Cornell for his college wrestling.
The record-online will offer live audio stream of the match with John Lipez and Tom Elling offering up the call to bring you all the action. The stream will go live approximately 15 minutes before the match begins.


[table "312" not found /]