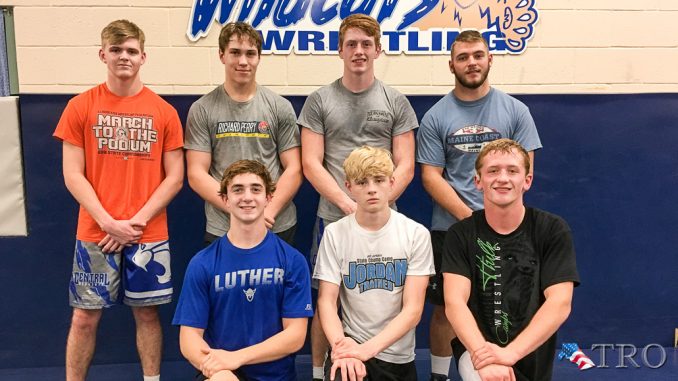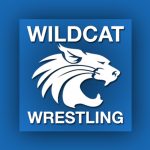 BALD EAGLE TOWNSHIP – You lose eight starters from a team that went 13-2 last season, you have holes to fill. But you have a junior high team that has gone 18-0 each of the last two seasons. Where does that leave the Central Mountain wrestling team? Rebuilding or reloading? Or maybe a little of both?
Wrestling fans will find out pretty quickly as the Wildcats open their season this evening and Saturday at a much improved Tom Best Memorial Top Hat Tournament at Williamsport High School, then return home for their power-laden King of the Mountain Tournament Dec. 13 and 14.
That's a tough start for a relatively young team and fifth-year head coach Biff Walizer forewarns that of the eight graduation losses, most of whom were multiple year starters and they will be difficult to replace.
The Wildcats have a squad of 32 so the numbers remain solid. And there is some returning talent in the wrestling room, including two District 6 AAA champs from a year ago in sophomore Taylor Weaver (24-9 last year) and junior Lane Porter (22-11). Also back is the team's lone underclassman state qualifier a year ago in sophomore Derek Keen who posted a 31-10 freshman year and a third place regional finish.
Other returning place-winners at districts a year ago are runner-up Nick Miller (jr., 23-12), fourth-place finisher Gage Sutliff (jr., 16-17) and fifth-place finisher Caleb Porter (jr., 15-15).
What fans see in December might change by later in the season as coach Walizer says getting everyone into their proper weights is a work in progress.
Asked about team strengths, he said, "We should have a good one-two punch at the beginning of the lineup, with some experience sprinkled through the middle with guys like Taylor Weaver, Lane Porter, and Caleb Porter. We should also have some depth at our upper weights."
As for areas of concern, the coach said, "With all the new faces in the starting lineup, the coaches are anxious to see how quickly they can get their 'varsity legs' underneath them and become positive contributors."
Two freshmen will be part of the senior high group this year in Gino Serafini at 106 pounds and Braylen Corter at 120.

Coach Walizer released the anticipated line-up for the Top Hat. This year schools can submit two wrestlers per weight; only the first name listed may count towards the team score:
106: Gino Serafini & Clayton Foster
113: Derek Keen
120: Braylen Corter
126: Taylor Weaver
132: Zach Miller
138: Hayden Walizer & Tristan Probst
145: Kaden Falls & Ashton Smith
152: Lane Porter
160: Damien Galentine & Lucas Porter
170: Ashton Intallura (Caleb Porter is out this weekend with an injury)
182: Paul Risley
195: Nik Miller
220: Gage Sutliff & Micah Walizer
285: Cyrus McCarl & Curtis Stover
The record-online will offer live audio stream of the match with John Lipez and Tom Elling offering up the call to bring you all the action. The stream will go live approximately 15 minutes before the match begins.


We will be sharing round-by-round results for Central Mountain wrestlers below from the tournament. Complete results are available at Track Wrestling (Membership required to see brackets and other data)
[table "258" not found /]
[table "259" not found /]
[table "261" not found /]