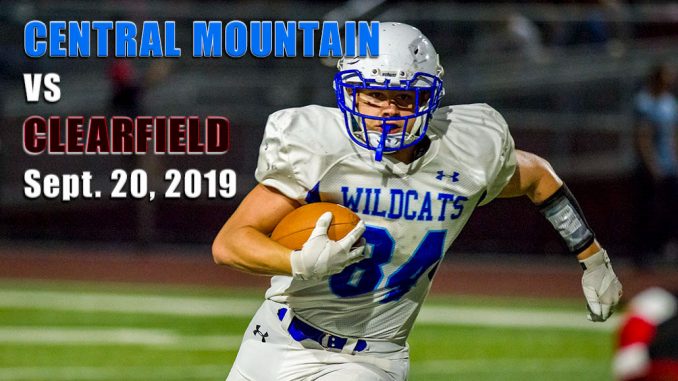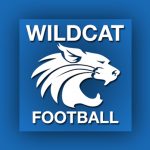 BALD EAGLE TOWNSHIP – The first four games of the 2019 schedule have not been easy for Central Mountain High School and game number five looms as a challenge: the 4-0 Clearfield Bison at Malinak Stadium Friday night for a 7 p.m. kickoff.
Clearfield has lost a lot of talent from its recent powerhouses and is going with some younger skill people this season. But they have performed well in the early going, including last Friday's 28-16 home field win over Huntingdon.
Central Mountain meanwhile hopes to build on the gradual improvement they've displayed through the first month of the season. While the 'Cats are still winless (0-4), they have avoided the mercy rule in every game so far, a vast improvement over a year ago.
The Wildcats had some success moving the football in its loss at Bellefonte last week, ending with 311 yards of offense (to Bellefonte's 511 yard total). Zane Probst, often under constant pressure, completed 16 of 33 passes for 168 yards with one touchdown and one interception. The sophomore Brett Gerlach was 5-of-6 passing for 66 yards and a touchdown. Fellow sophomore Ryan Pentz rushed 10 times for 43 yards, Probst 8 carries for 40 yards. Peytono Johnson finished with 8 catches for 121 yards, sophomore Tyler Weaver with 3 for 52 yards and Conner Soo with 4 for 17 yards.
Clearfield, while it continues to win (District 6/9 champs last year), is younger this year, led by sophomore quarterback Ian Billotte. He leads the team in both passing and rushing, completing 35 of 59 passes for 657 yards, 7 tds and 3 interceptions; and carrying 41 times for 204 yards and a touchdown (these stats are through three games only).
Junior Jake Lezzer leads the Bison receivers with 20 receptions for 395 yards (19.8 yards per catch) and four touchdowns.
Clearfield was not quite its dominant self in its win over Huntingdon last week. The Bison had to overcome two turnovers, one blocked punt and a bad snap. But they used a 46-yard fourth quarter fumble return from junior Nick Domico to hold off the Bearcats.
The record-online will offer live video stream of the game with John Lipez and Tom Elling offering up the call to bring you all the action. The stream will go live approximately 15 minutes before kickoff.