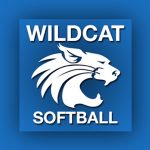 BALD EAGLE TOWNSHIP – The Central Mountain softball program will host their annual Thunder on the Mountain invitation tournament Saturday.
In the opening varsity game, the Lady Wildcats will take on Philipsburg-Osceola, at 9:30 a.m. followed by a matchup between Hempfield vs DuBois at approximately 11:45 a.m.
The Lady Mountaineers enter the tournament with a 7-1 record. P-O and the Lady 'Cats have one common opponent in Bellefonte. Philipsburg-Osceola has met the Lady Raiders twice this season, defeating Bellefonte 11-1 on March 28, then falling to the Raiders 5-0 on April 23 for their only loss.
Central Mountain picked up a 13-3 win over Bellefonte on March 29 the day after their first meeting with P-O.
Hempfield comes to town with a 3-3 record while DuBois enters the fray at 6-4.
There will be a similar schedule for the jayvee counterparts plat at the same times on the JV field at Central Mountain High School.
The record-online will offer live audio stream of the Central Mountain games with John Lipez offering up the call to bring you all the action. The stream will go live approximately 15 minutes before the first pitch of each. We will post the time of the second Lady Wildcat game on our Facebook page and on Twitter after their first round game is finished.
You can listen to both games using the player below.
–

–