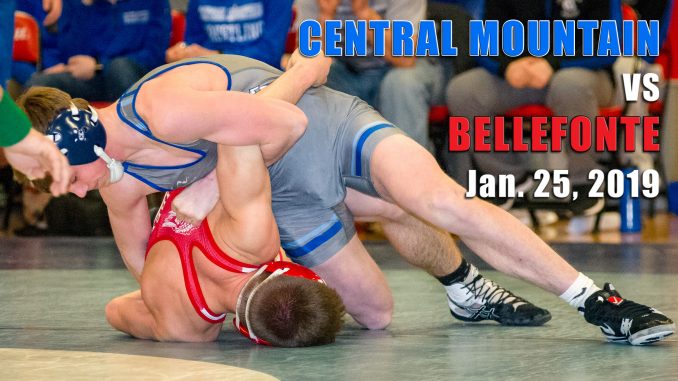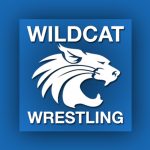 BALD EAGLE TOWNSHIP – After several postponements and cancellations this week due to weather concerns, the Wildcat wrestling team will get back in action tonight as they host District 6 team leading, Bellefonte in a key Big 7 matchup that could be a preview of the D6 Team Duals championships set for Feb. 2.
The Red Raiders stand at 14-2 on the season with wins over common opponents with Central Mountain: Jersey Shore (60-11) and State College (41-26). Bellefonte placed 19th at the King of the Mountain tournament, 9th at the Buckskin Classic and an impressive 5-1 effort for a third place finish in the American Division of the venerable Virginal Duals. Bellefonte was edged by rival Philipsburg-Osceola, 35-32 early in the season and a second round 39-27 loss to Kellam in the Virginia Duals.
Comparatively, the Wildcats have earned a 10-1 record that includes wins over Jersey Shore (62-12) and State College (45-24). CM finished in 8th place at King of the Mountain and won the team title at the Buckskin Classic. Central Mountain's only blemish came in a 29-28 criteria settled match with Dallastown for a second place finish at the Dallastown Duals.
The Red Raiders finished up as the top seed for the D6 Team Duals and will face No. 4 seed, Altoona in the semi finals on Feb. 2 at 10 a.m. On the neighboring mat, No. 3 seed, Central Mountain will take on No. 2 seed, Mifflin County. The winners of those matches will then meet in the finals to determine who will represent District 6 in the PIAA AAA State Team Duals Championships beginning Feb. 7.
The record-online will offer live audio stream of the match with John Lipez and Tom Elling offering up the call to bring you all the action. The stream will go live approximately 15 minutes before the match begins.
Keep in mind that the junior high match will be at 5 p.m. If that match would run long, it could delay the start of the varsity match.
–

–

[table "233" not found /]