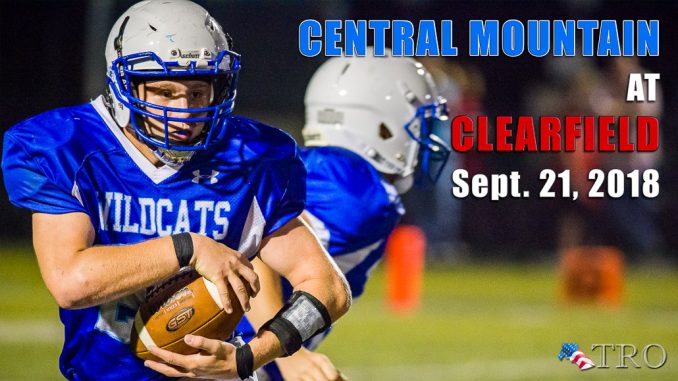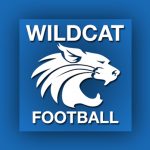 BALD EAGLE TOWNSHIP – The 2018 schedule-maker isn't doing the Central Mountain football program any favors as the Wildcats are on the road to face the undefeated Bison for a 7 p.m. kickoff tonight.
The injury-depleted Wildcats, coming off a 44-7 loss to undefeated Bellefonte, will head west on Interstate 80 this Friday to take on yet another undefeated foe, the 4-0 Clearfield Bison.
Bison head coach Tim Janocko has assembled yet another powerhouse, a fundamentally-sound squad that will keep coming at an opponent. They've come after four foes so far, averaging 42 points a game, hitting that 42 mark in their last two outings, 42-14 over Central and, last Friday, 42-21 over Huntingdon.
Again it is a multi-dimensional Clearfield team, through the first four games with 855 yards passing and 871 yards rushing. Senior quarterback Issac Rumery may be squat (5-9, 205 pounds) but he is successful: 46-for-70 passing for six touchdowns against one interception, good for the team's 855 yards through the air. And Rumery can run: 39 carries for 257 yards (6.6 yards per carry) and six touchdowns.
Rumery is complemented on the ground by two solid runners: junior Brett Zattoni (5-9, 177) with 55 carries for 310 yards and three scores and senior Caleb Freeland (5-7, 155) with 241 yards on 47 rushes and a team-leading seven t-d's. Leading receiver is sophomore Jake Lezzer (6-1, 175) with 21 catches for 504 yards (126 yards per game) and four touchdowns.
For Central Mountain it will be a difficult task. The Wildcats, off to a 0-4 start, are now facing the injury bug. Without four starters heading into the Bellefonte game last Friday, they lost three more two-way starters during the course of the contest. How many may be returning for the trip to Clearfield will be known at game-time, although at least some are expected to suit up.
After Friday's trip to Clearfield, the Wildcats should get something of a respite in their opponent. It will be another away game on Friday, Sept. 28, at Shikellamy, a team also off to a 0-4 start. While Central Mountain has scored 46 points so far this season, the Braves had been held to seven points.
The record-online will offer live audio stream of the game with John Lipez and Tom Elling offering up the call to bring you all the action. The stream will go live approximately 15 minutes before kickoff.
–

–