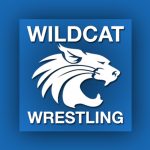 ALTOONA – Eleven Central Mountain wrestlers have earned a return trip to Altoona for this week-end's Northwestern Regional tournament.
Coach Biff Walizer said the approach that worked at districts last weekend is being followed in preparation for this Friday and Saturday at regionals: "We are approaching this weekend, much the same as this past weekend. At this point, the boys know they have to be hungry, focused, and confident every time they take the mat. If they take that mental approach into every match, it should make for an exciting weekend of wrestling."
Defending regional champion Erie Prep out of District 10 is the regional pre-tourney favorite. Challenges are expected from Central Mountain and Mifflin County, along with DuBois from District 9.
The top three finishers at each weight qualify for the PIAA tournament at the Giant Center in Hershey March 8, 9 and 10.
Central Mountain First Round Matches – NW Regional – Friday, March 2:
113 – Johnny Shreffler (6-3; jr., 20-12) vs. Jared Zartman, Shikellamy (4/9-1; jr., 15-13)
132 – Seth Anrus (6-1; sr., 28-3) vs. Mitchell Rossey, Oil City (10-3; jr., 17-8)
138 – Cody Coleman (6-3; jr., 22-10) vs. Drew Peterman, Selinsgrove (4/9-2; sr., 13-17)
145 – Logan Long (6-2; sr., 26-7) vs. Bryce Burgess, Shikellamy (4/9-4; sr., 18-14)
152 – Alonzo Henry (6-4; jr., 6-10) vs. Caleb Freeland, Clearfield (4/9-2; jr; 17-10)
160 – Asher Corl (6-2; sr., 23-7) vs. Zach Corp, Erie McDowell (10-3; jr., 11-14)
170 – Tanner Weaver (6-2; sr., 28-5) vs. Noah Bielak, Erie McDowell (10-4; fr., 21-18)
182 – Gage Sutliff (6-4; fr., 6-6) vs. Alex Bielak, Erie McDowll (10-2; jr., 21-10)
195 – Tanner Riggle (6-4; jr., 16-15) vs. Blaise Zeiders, Selinsgrove (4/9-2; jr., 24-12)
220 – Mahlik Houtz (6-2; sr., 18-9) vs. Mathew Kurelowech, Erie McDowll (10-4; jr., 4-6)
285 – Jake Edwards (6-2; jr. 24-6) vs. Mathew Hoovler, Erie (10-4; soph; 13-13)
(The above matchups are subject to change should wrestlers not make weight or scratch for health reasons and are replaced with the next place winner from their respective district)
PIAA NW AAA Individual Tournament Information
Friday, March 2, 2018
5:30 p.m. First Round
8:30 p.m. Quarterfinals
Saturday, March 3, 2018
10 a.m. Consolation I
11:15 a.m. Consolation II
12:30 p.m. Semifinals & Consolation III
2:30 p.m. Consolation IV
6:15 p.m. Parade of Champions, Finals to follow.
(Top three finishers at each weight advance to PIAA AAA State Championships)
We will be posting results for all the Central Mountain wrestlers below. Full brackets and results can be viewed on Flo Arena.
The record-online will offer live audio stream of the match and will also broadcast audio on WBPZ AM 1230 with John Lipez and Austyn Carson offering up the call to bring you all the action. The streams will go live approximately 15 minutes before the start of each session.

First Round
Quarter Final Round
–

[table "171" not found /]
[table "172" not found /]