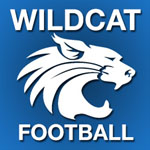 BALD EAGLE TOWNSHIP — Second year head coach Jim Renninger is looking for continued improvement as his Central Mountain football team kicks off the new season with a home toughie at 7 o'clock tonight in the Class 6A Williamsport Millionaires.
The Wildcats went 3-7 a year ago, the most CM wins since the 2012 team featuring Von Walker went 5-6. Renninger won't make any bold claims for this year, other than to say the goal is to "be better than last year and be competitive every week" and compete for a District 6 Class 5A title.
Asked about team strengths, Renninger was quick to note that among 20 returning letter-winners (on a squad of 53), 12 are on defense, eight of whom started a year ago. He termed this year's defensive unit, operating again from its "Base-4" set-up, fast, experienced and physical. These include veteran senior linebackers in Turner Mader (6-1, 220), Tanner Weaver (5-10, 180) and Mahlik Houtz (5-9, 220).
On paper the offense looks to be an area of concern since the Wildcats lost four starting offensive linemen to graduation, along with do-everything quarterback/defensive back Justin Neff, this week beginning his preferred walk-on career at Penn State.
But Renninger said his spread zone offense will be more diverse this year with a number of weapons. He ticked off the names of senior running backs Weaver, Houtz and Seth Andrus (5-3, 140) and noted that sophomore Rocco Stark (5-9, 170) will also get some carries. Senior Austyn Carson (5-8, 155) is the front-runner for quarterback, being challenged by junior J-T Pentz (6-1, 160) and sophomore Zane Probst (5-11, 150).
The receiving corps will include two seniors, Izzy McCann (6-1, 175) and Asher Corl (5-11, 170) and junior Zach Eck (6-0, 170) and senior newcomer Trevor Hanna (6-0, 170).
Renninger touched on the inexperience in the offensive line, stating at times the unit looks very good, other times not so good and that "they will have to grow up in a hurry."
The kicking game should be in good hands with the return of long-snapper Houtz, the holder Corl and the kicker Carson; Corl also is back as the team punter.
Tonight at Malinak Stadium Central Mountain opens with a Williamsport program on the way up under third-year head coach Chuck Crews. The Millionaires went 6-5 in 2015 and jumped to 12-2 a year ago. But last year's squad had a ton of senior skill people now gone and equally costly, the loss of running back Treyson Potts. As a sophomore last year he rushed for over 2,000 yards and scored 34 touchdowns but Potts suffered a preseason knee injury this year and will miss his junior year.
Renninger said he is "disappointed for Potts; it's unfortunate to lose" a player of that stature. But he said Williamsport has the athletes, is physical and big and a difficult home opener. He pointed out the downriver visitors do return three starting offensive linemen.
Central Mountain last beat Williamsport in 2014, winning the season opener by a 34-33 score; that turned out to be the Wildcats only win that year. Williamsport won last year's contest by a 39-12 score.
The record-online will offer live audio/video stream of the game and will also broadcast audio on WBPZ AM 1230 with John Lipez and Tom Elling offering up the call to bring you all the action. The stream will go live approximately 15 minutes before kickoff.