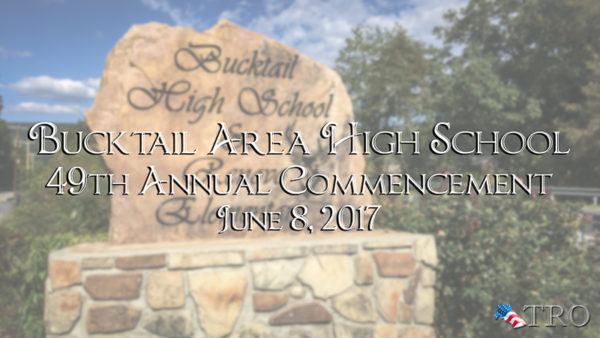 FARWELL – Therecord-online.com will be offering a taped-delay stream of tonight's Bucktail Area High School's 49th Annual Commencement. Since the ceremony and celebration will be held at Dwyer Field we don't have a high speed direct wired connection to the internet to assure proper quality. We will therefore record the event and stream it later this evening. The video will also be archived for viewing later at your convenience.
If, for any reason, the event is moved indoors at the Bucktail gym where there is wired internet service, we will stream live. Fortunately, the weather forecast looks great and we should be able to enjoy the awesome natural scenery that Dwyer Field offers as well as celebrate this meaningful milestone for the Bucktail Class of 2017.
Editors note: due to an unforeseen technical issue with one of our recording devices, the audio for the video is problematic. We sincerely apologize for the issue.