*** Game 1 will be delayed 2 hour due to wet field conditions. This will roll back the remaining games 2 hour as well ***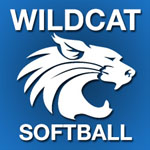 BALD EAGLE TOWNSHIP – It's time for the 9th Annual Thunder on the Mountain softball tournament held by the Lady Wildcat Softball program at Central Mountain High School.
Action begins bright and early Saturday, April 29 with CM hosting DuBois at 9:30 a.m. followed by Hempfield taking on Mifflin County at 11:45 a.m.
The losers of those two contests will meet at 2 p.m. for the the Consolation Game and the winners will play in the Championship Game at 4:15 p.m.
We will be bringing you live audio coverage of both Central Mountain games beginning approximately at 9:20 a.m. with Eric Dershem and Dustin Straub bringing you all the action.
The schedule may be subject to change depending upon weather conditions and/or if any of the games take longer than normal to complete.

Game 1
Consolation Game