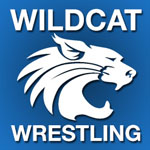 ALTOONA – In all, nine Wildcats will take the next step this weekend in their quest for a ticket to the PIAA AAA State Wrestling Championships next weekend in Hershey.
Qualifying for states won't be an easy task as there is a strong field arriving at the Altoona Field House later today with the top wrestlers from Districts 6, 8, 4-9 and 10.
One of the top seeds for the tournament at 113 pounds, CM's Geo Barzona (34-2) who finished first in District 6 in his senior season, will face freshman Hayden Butterfield of Erie McDowell in the first round who placed third in District 10.
At 126, Wildcat junior, Seth Andrus (29-9) finished third at D6, will take on senior, Amir Dennis of Perry (8-4) who placed second in District 8.
Junior, Logan Long (22-13) who finished fourth at District 6 will represent Central Mountain at 138 pounds. Long will face Warren's Jacob Engstrom (20-8) a senior who placed second at the District 10 tournament.
CM senior, Colton Weaver, (19-7) who finished fourth at D6 will face DuBois' senior, Brock Adams (28-7) who finished second at the District 4-9 tournament.
Asher Corl (24-12) another junior that finished third at District 6 for Central Mountain will see his first action tonight against Punxsutawney's, Stone Smith (15-13) a junior that finished third at the D 4-9 tournament.
In the 160 pound weight class, junior Wildcat, Tanner Weaver (32-8) who placed third at D6 last week will face Donnell Trowell (4-8) a senior from Perry that placed second in the District 8 tournament.
Caleb Turner (29-8) finished second in District 6 for his senior season with the Wildcats will have his first test against J. Mark Miller (6-8) a senior from Punxsutawney, that placed fourth at the District 4-9 tournament.
Late Update therecord-online has learned late this afternoon that due to a scratch in the 195 pound class, Wildcat, Tanner Riggle (18-11) who finished in fifth place at District 6 last week will step up and fill the vacancy. Riggle's first round opponent is not known at this time as the bracket has not been updated. We will add that information here as it becomes available.
At 220 pounds, Mahlick Houtz (24-14), another Central Mountain junior that placed fourth at District 6 will first contend with Punxsutawney's Blake Bizousky (20-16) a senior who finished second at the District 4-9 tourney.
Wildcat senior, Richie Thompson (29-10) who finished second at D6 last week will face junior, Isaac Whistler (9-8) of Meadville, the fourth place representative from District 10.
The record-online will offer live audio stream of the match and will also broadcast audio on WBPZ AM 1230 with John Lipez and Cole Hanley offering up the call to bring you all the action. The stream will go live approximately 15 minutes before each round begins. The opening round is slated for 5:30 p.m.


Below, the tables will update automatically with results for all the Central Mountain wrestlers participating in the tournament. Full brackets and results are available at FLOARENA
[table "96" not found /]
[table "97" not found /]