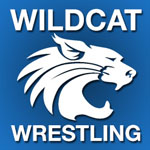 BALD EAGLE TOWNSHIP — A solid December behind them, the Central Mountain wrestling team rolls into January with a legitimate shot at yet another exceptional season.
First up is a dual meet tonight at Midd-West High School in Middleburg. It should be noted there will not be a junior high meet this year and the varsity meet is set for 7 p.m. at the Midd-West High School at 540 E. Main St. A year ago the dual meet was held at the Midd-West Middle School.
Midd-West has wrestled only one dual meet, defeating Williamsport by a 48-24 score in December. The Mustangs finished second at a season-opening tournament at Newport and over the holidays went to Virginia where they finished 10th in a field of 30 teams in a tournament.
The Wildcats meanwhile come into January with some momentum, a 2-0 dual meet mark and one tourney championship and two tourney second-place finishes. The most recent was the Conestoga Valley Holiday Classic in Lancaster and for the second time in two December tourneys Central Mountain had to settle for second to District 3 foe Exeter.
After tonight the pace will soon pick up for the Wildcats: a home meet next Thursday, Jan 12 with Shikellamy and a first-ever participation in the Jan. 21 Clearfield Duals, a 16-team event featuring, among others General McLane from District 10 and DuBois from District 9, plus District 6 dark horse Altoona. Then it gets really interesting: Jan. 25 at Mifflin County, Jan. 28 at State College and a Jan. 31 home showdown with Bellefonte.
The record-online will offer live audio/video stream of the match and will also broadcast audio on WBPZ AM 1230 with John Lipez and Tom Elling offering up the call to bring you all the action. The stream will go live approximately 15 minutes before the match begins. The start time may be delayed depending upon any preceding junior high and/or preliminary matches.


[table "69" not found /]