CM Hall of Fame Induction Tonight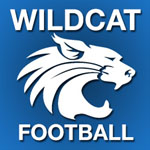 BALD EAGLE TOWNSHIP — This Friday could be another tough one for a rebuilding Central Mountain football team.
1-and-1 Shikellamy comes to Malinak Stadium, the Braves coming off a 35-0 trouncing of Mount Carmel last Friday. Shik did to the Tornadoes what Hughesville did to Central Mountain in the Spartans' 35-21 win over the Wildcats last Friday; the Braves controlled the line of scrimmage and ran over Mount Carmel for 354 yards on 36 carries, close to 10 yards a clip.
Shikellamy broke open its home last week with a 21 point spurt over a six minute span in the first quarter. The Braves ran from a Wing-T and ran well. Sophomore Joe Folk (5-7, 160) scored on a 70-yard touchdown run, followed shortly thereafter by a 65-yard td run from power back, junior Gabe Tilford (5-11, 185).
A short time later Tilford forced a Mount Carmel turnover from his linebacker spot and cornerback Chris Tasker (sr, 6-1, 175) picked up the ball and ran it in from 25 yards out and all of a sudden the Braves had a 21-0 lead midway through period one.
Passing sparingly, Shik had some success near the end of the first half as junior quarterback Tate Krankoskie (6-1, 175) hit wideout Trey Cunningham (sr, 6-2, 205) with a 29-yard touchdown pass.
Tilford led the ground game with 166 yards and two touchdowns, Folk with 98 and Lemier Mitchell (sr, 5-4, 145) adding another 73 yards. Shik had lost its opener, 25-20, at Montoursville.
While Shik was romping in Sunbury last Friday, Central Mountain couldn't stay with Hughesville. The Spartans put up 21 unanswered points, coming from behind to take a 35-21 triumph in the first-ever meeting of the two schools.
Central Mountain rode the legs of senior quarterback Justin Neff to a 21-14 lead midway through the second quarter. But Hughesville found a way to stop the Wildcat standout and no one else could pick up the offensive slack.
Neff had an incredible first half, at one point showing 143 yards rushing on four carries for three touchdowns. Neff finished the game with 159 yards on 14 carries as an aggressive Hughesville defense keyed on him for the remainder of the night. Combined with his 11 yards passing Neff accounted for 170 of CM's 229 yards of total offense.
For Central Mountain it is a 0-and-2 start to the new season. Tonight's 7 p.m. kickoff will be preceded at 6:40 p.m. by the school's annual Athletic Hall of Fame ceremony. The ceremony and the game will be aired on AM1230 WBPZ and streamed with audio/video coverage on therecord-online.
The record-online will offer live audio/video stream of the game and will also broadcast audio on WBPZ AM 1230 with John Lipez and Tom Elling offering up the call to bring you all the action. The stream will go live approximately 15 minutes before kickoff.