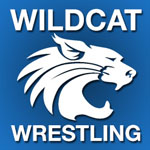 ALTOONA – It's time for the PIAA District 6 AAA individual wrestling tournament. This is a must-win event that advances the top four wrestlers in each weight class to return next week to participate in the PIAA AAA Northwest Regional.
Although, there are only eight teams in the event, the competition will be fierce and intense throughout. Several returning state medalists will be competing and they will be challenged by some very talented underclassmen trying to earn a berth to the Big Dance.
The Wildcats, fresh off earning their first-ever Pennsylvania Heartland Conference title, and yet another Big 7 title, have a solid corps involved featuring three No. 1 seeds, and a squad that has proven every member can produce team points in individual tournaments often surpassing expectations. Coach Biff Walizer has prepared the team for the task and all involved are confident that Central Mountain will represent their community well in this event.
Will will be live streaming audio of the tournament here at therecord-online.com and on WBPZ AM 1230 radio for all the action with John Lipez and Joe Walker sharing the play-by-play duties. We plan to go live at 10 minutes before the match begins, approximately 9:20 a.m. for the Quarterfinal Round, 11:50 a.m. for the Semi-Final Round, 2:35 p.m. for the Consolation Semi-Final Round and 5:50 p.m. for the Championship and Consolation Finals. All times are approximate, unforeseen delays are possible.
We will also post the complete results below for each weight class from each round with live updates as we receive them.
Use the player below to listen live. If you experience any issues or the stream is dropped, try reloading/refreshing the page. This may help re-establish a dropped link.

Session Audio Archive Links:
Dist. 6 AAA Quarterfinal Round Audio Archive
Dist. 6 AAA Semi-Final Round Audio Archive
Dist. 6 AAA Consy Semi-Final Round Audio Archive
Dist. 6 AAA Finals Round Audio Archive

| Quarterfinal | Round |
| --- | --- |
| 106 – Jacob Blair, Muncy, dec. Johnathan Shreffler, Central Mountain, 5-1. | |
| 113 – | |
| 120 – Geo Barzona, Central Mountain, pinned Cal Schoffstall, Tri-Valley, 1:45. | |
| 126 – Seth Andrus, Central Mountain, dec. Chase Mowery, Sout Western, 8-4. | |
| 132 – | |
| 138 – | |
| 145 – Gage Mc Clenahan, BEA, dec. Colton Weaver, Central Mountain, 2-0. | |
| 152 – Asher Corl, Central Mountain, dec. Hunter Wright, Clearfield, 2-0. | |
| 160 – Noah Gush, Muncy, major dec. Brandon Miller, Central Mountain, 19-7. | |
| 170 – Tanner Weaver, Central Mountain, dec. Shane Noonan, Hazleton, 10-8. | |
| 182 – Caleb Turner, Central Mountain, dec. Parker Harvey, Titusville, 8-4. | |
| 195 – | |
| 220 – Tommy Aumen, South Western, major dec. Mahlik Houtc, Central Mountain, 9-1. | |
| 285 – Hunter Gill, Hollidaysburg, dec. Richard Thompson, Central Mountain, 3-2. | |
| Consolation | Second | Round |
| --- | --- | --- |
| 106 – | | |
| 113 – Cody Coleman, Central Mountain, pinned Alex Babette, Red Lion, 2:26. | | |
| 120 – | | |
| 126 – | | |
| 132 | – | |
| 138 – Logan Long, Central Mountain, pinned Quinten Edwards, Clearfield, 2:09. | | |
| 145 – | | |
| 152 – | | |
| 160 – | | |
| 170 – | | |
| 182 – | | |
| 195 – Tanner Riggle, Central Mountain, pinned David Close, BEA, 1:46. | | |
| 220 – | | |
| 285 – | | |
| Consolation | Third | Round |
| --- | --- | --- |
| 106 – Johnathan Shreffler. Central Mountain, pinned Logan Ledehom, Mechanicsburg, 4:38. | | |
| 113 – Cody Coleman, Central Mountain, dec. Mario Barberio, Muncy, 6-3. | | |
| 120 – | | |
| 126 – Seth Andrus, Central Mountain, received a forfeit. | | |
| 132 – | | |
| 138 – Logan Long, Central Mountain, pinned Devyn Gurrei, Red Lion, 3:15. | | |
| 145 – Colron Weaver, Central Mountain, major dec. Jacob Carter, Clearfield, 11-3. | | |
| 152 – | | |
| 160 – Brandon Miller, Central Mountain, pinned Aiden Myers, Hollidaysburg, | | |
| 170 – | | |
| 182 – | | |
| 195 – Zach Shaffer, Red Lion pinned Tanner Riggle, Central Mountain, 3:42. | | |
| 220 –Mahlik Houtz, Central Mountain, pinned Conner Gill, Elizabethtown, 2:21. | | |
| 285 – Richard Thompson, Central Mountain, pinned Dalton Kriner, Williamsport, 0:42. | | |
| Consolation | Quarterfinals |
| --- | --- |
| 106 – Luke Gorg, Hughesville, dec. Johnathan Shreffler, Central Mountain, 6-2. | |
| 113 – Cody Coleman, Central Mountain, major dec. Jeremy Zydallas, Jersey Shore, 11-3. | |
| 120 – | |
| 126 – | |
| 132 – | |
| 138 – Logan Long, Central Mountain, pinned Adam Leib, South Western, 0:42. | |
| 145 – Eric Gessner, Mifflinburg, dec. Colton Weaver, Central Mountain, 2-1. | |
| 152 – | |
| 160 – Tyler Stoltzfus, Mifflinburg, major dec. Brandon Miller, Central Mountain, 8-0. | |
| 170 – | |
| 182 – | |
| 195 – | |
| 220 – Mahlik Houtz, Central Mountain, dec. Mike Martin, Montoursville, 10-4. | |
| 285 – Richard Thompson, Central Mountain, pinned Avery Gisewhite, Clearfield, 4:09. | |
| Consolation | Semi-Final | Round |
| --- | --- | --- |
| 106 – | | |
| 113 – Cody Coleman, Central Mountain, dec. Jacob Mauer, Hazleton Area, 3-2. | | |
| 120 – | | |
| 126 – | | |
| 132 – | | |
| 138 – Nathan Swartz, Hollidaysburg, dec. Logan Long 3-1. | | |
| 145 – | | |
| 152 – Nolan Ott, Montoursville, major dec. Asher Corl, Central Mountain, 16-6. | | |
| 160 – | | |
| 170 – Tanner Weaver, Central Mountain, dec. Dawson Schwalm, Tri-Valley, 8-2. | | |
| 182 – Mason McCready, Hollidaysburg, dec. Caleb Turner, Central Mountain, 5-4. | | |
| 195 – | | |
| 220 – Austin Shaver, Cocalico, major dec. Mahlik Houtz, Central Mountain, 12-4. | | |
| 285 – Brady Maxwell, Cocalico, pinned Richard Thompson, Central Mountain, 4:34. | | |
| Consolation | Final | - | 7th | Place |
| --- | --- | --- | --- | --- |
| 106 – Johnathan Shreffler, Central Mountain, pinned Seth Fritz, Cocalico, 2:30. | | | | |
| 113 – | | | | |
| 120 – | | | | |
| 126 – | | | | |
| 132 – | | | | |
| 138 – | | | | |
| 145 – Jordan Shepard, South Western, dec. Colton Weaver, Central Mountain, 7-0. | | | | |
| 152 – | | | | |
| 160 – Teddy Limberiou, Schuylkill Valley, pinned Brandon Miller, Central Mountain, 2:04. | | | | |
| 170 – | | | | |
| 182 – | | | | |
| 195 – | | | | |
| 220 – | | | | |
| 285 – | | | | |
| Championship | Finals | 1st | Place |
| --- | --- | --- | --- |
| 120 – Geo Barzona, Central Mountain, dec. Wyatt Lutz, Montoursville, 3-2. | | | |
| 126 – Cole Hauck, Line Mountain, dec. Seth Andrus, 6-3. | | | |
Final Team Score
| Championship | Finals | 3rd | Place |
| --- | --- | --- | --- |
| 113 – Isaac Crowell, Fort Le Boeuf, dec. Cody Coleman, Central Mountain, 5-4. | | | |
| 170 – Tanner Weaver, Central Mountain, dec. Jared Kula, Fort Le Boeuf, 3-0. | | | |