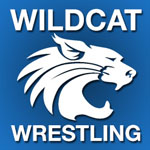 BALD EAGLE TOWNSHIP – Central Mountain will host the Millionaires of Williamsport High School this evening continuing their long and storied inter-district and conference rivalry. The competition on the Resilite for these two schools spans many decades.
Williamsport has accumulated a very respectable 4-2 mark on the season with wins over Danville (40-34), Altoona (37-28), South Williamsport (60-15) and Mifflinburg (39-34). The Millionaire's losses came at the hands of Shikellamy (36-33) and Selinsgrove (36-30.
Central Mountain is still holding at 4-0 on the season as their match with Shik last Tuesday was postponed due to weather concerns and will be made up on Jan. 26. The Wildcats have wins over Mifflin County (37-32), BEA (48-28), Midd-West (58-6) and Shamokin (73-0). CM is back at full strength and healthy throughout the lineup and has been able to shift wrestlers around at the lower weights of late to fill the open slot at 120 pounds with success.
Action is slated to begin at 7 p.m. and therecord-online.com and WBPZ radio will bring you live video/audio coverage of all the action with John Lipez and Tom Elling sharing the play-by-play duties. We plan to go live at 6:50 p.m. though if the junior high match would run long, the broadcast may be delayed.
Use the player below to view/listen live. If you experience any issues or the stream is dropped, try reloading/refreshing the page. This may help re-establish a dropped link.