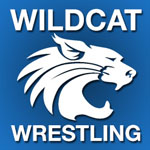 WILLIAMSPORT – The Tom Best-Top Hat Tournament continues today from Williamsport High's Magic Dome with the semifinal round and consolations. Central Mountain will seek to improve upon their effort in the team standings (currently second place with 79.5 points) and keep pace with leader, Jersey Shore (currently first place with 86 points) and the rest of the field.
Action is slated to begin at 10 a.m. and therecord-online.com and WBPZ radio will bring you live audio coverage of all the action with John Lipez and Tom Elling sharing the play-by-play duties. We plan to go live at 9:50 p.m. with the afternoon is scheduled for 4:15 p.m.
Use the player below to listen live to both sessions. If you experience any issues or the stream is dropped, try reloading/refreshing the page. This may help re-establish a dropped link.

Morning Session Broadcast
Championship Session Broadcast