We are running late, the Shipp vs Purdue match is running late.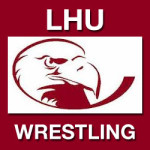 LOCK HAVEN – We will be bringing you live video coverage of the college wresting double header from Thomas Field House. John Lipez and Tom Elling will be bringing you the play-by-play call of all the action.
The first match will begin at 12:30 p.m. with The Bald Eagles hosting Big 10 foe, Purdue. Followed by PSAC rival, Shippensburg at 2 p.m.
Depending upon the length of the first match, there should be a break in the live stream between the dual meets.
If of any reason the stream drops, try refreshing this page. The broadcast will begin approximately 10 minutes before each dual meet.
If you can't make the live broadcast, will archive both matches on this page later today for viewing at your leisure.

Purdue vs LHU Part 1
Purdue vs LHU Part 2
Purdue vs LHU Part 3
Shippensburg vs LHU