Shikellamy Braves Come to Town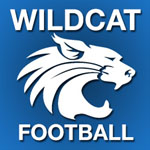 BALD EAGLE TOWNSHIP – The Wildcats (2-3) will seek to return to their winning ways when Shikellamy (1-4) visit Malinak Stadium this evening.
Central Mountain hopes to have several familiar faces return to the lineup after suffering injuries earlier this season. CM fans would appreciate nothing more than another win to enhance the homecoming celebration tonight.
In joint broadcast WBPZ 1230 AM andtherecord-online.com will offer a live play-by-play broadcast with streaming here and at www.wsqvradio.com.
Use the player below to listen to all the play-by-play action called by John Lipez and Tom Elling. The player below with show "Off Air" until the broadcast begins.
If you experience any issues or the stream is dropped, try reloading/refreshing the page. This may help re-establish a dropped link.
Broadcast is scheduled for 6:50 p.m.

–
–