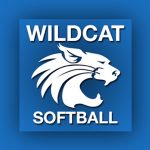 LORETTO – The Lady Wildcat Softball team will travel to St. Francis University today to take on DuBois for the District 6 5A title. The Championship game is slated for 2:30 p.m.
Central Mountain (10-9) enters the game as the No. 2 seed coming off a commanding 11-1 win over No. 3 seed, Hollidaysbug on May 16. DuBois (11-9) enters the game as the No. 1 seed, though, in their only meeting at CM's Thunder on the Mountain tournament on April 27, the Lady 'Cats rolled up a 14-0 win over the Lady Beavers in the consolation game.
The Last regular season outing for DuBois was 21-10 road loss to Bellefonte last Wednesday, May 15.
The record-online will offer live audio stream of the game with John Lipez and Tom Elling offering up the call to bring you all the action. The stream will go live approximately 15 minutes before the first pitch.
–

–