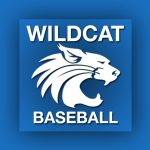 MILL HALL – Central Mountain is fresh off an exciting walk-off 5-4 win over Danville yesterday and is ready to host Altoona today at Mill Hall Park for a 4:30 p.m. start.
Both teams have earned identical 5-3 records this season with the Mountain Lions also having a narrow 4-3 win yesterday over Mifflin County. The Wildcats and Altoona have only one common opponent thus far this season with the Mountain Lions defeating rival Hollidaysburg on April 7, 4-0 and shutting out the Golden Tigers again, 10-0 in six innings on April 10. Central Mountain fell to Hollidaysburg, 15-8 in their second game of the season on March 27.
The record-online will offer live audio stream of the game with John Lipez and Tom Elling offering up the call to bring you all the action. The stream will go live approximately 15 minutes before the first pitch.
–

–