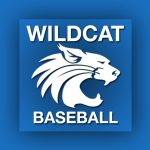 MILL HALL – Central Mountain (2-1, 2-0) will host a key PHAC matchup with Selinsgrove (2-0, 2-0) at Mill Hall Park today at 4:30 p.m.
The Seals edged Danville with a narrow 1-0 margin on March 29, then put up a 14-4 five-inning win over Milton on Monday.
The Wildcats also have 2 conference wins, a 13-3 six-inning drubbing of Milton on March 29, then edged Shikellamy, 12-10 on Monday.
The record-online will offer live audio stream of the game with John Lipez and Tom Elling offering up the call to bring you all the action. The stream will go live approximately 15 minutes before the first pitch.
–

–