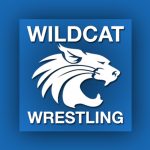 *** At 1:24 PM the Central Mountain Athletics Department announced all athletic events for Jan. 24 have been postponed … the wrestling dual meet between Central Mountain and Mifflin County has been CANCELLED … the dual meet will not be made up since these teams will meet in the D6 Team Duals semi final round on Feb. 2 ***
BALD EAGLE TOWNSHIP – The Wildcats will close out the week with two difficult dual meets and then it's headlong into the postseason for the Central Mountain wrestling team. The first test will come tonight in Lewistown at 7 p.m. against the Huskies.
The Wildcats are 10-1 heading into tonight's dual meet at Mifflin County (9-2) as the No. 2 and No. 3 seeds respectively in District 6 AAA team dual rankings.
The Huskies have had wins over common opponents in State College (38-25) and Cumberland Valley (45-20) while they picked up losses to Central Dauphin (41-27) and Chambersburg (37-28). The Wildcats likewise defeated State College (45-24) and Cumberland Valley (29-24) with their lone loss on the season a 29-28 criteria settled match with Dallastown.
Regardless of the outcome of tonight's match, these same two teams will toe the line once more in the District 6 AAA Team Duals semi-final round at 10 a.m. on Feb. 2, 2019 in Tyrone with the winner to face the victor of No. 1 seed, Bellefonte vs No. 4 seed, Altoona.
Win or lose tonight, Central Mountain won't have long to rest before their next big test as they will host Bellefonte (15-2) tomorrow in their regularly scheduled dual meet.
The record-online will offer live audio stream of the match with John Lipez and Austyn Carson offering up the call to bring you all the action. The stream will go live approximately 15 minutes before the match begins.
Keep in mind that the junior high match will be at 5 p.m. If that match would run long, it could delay the start of the varsity match.
–

–

[table "233" not found /]