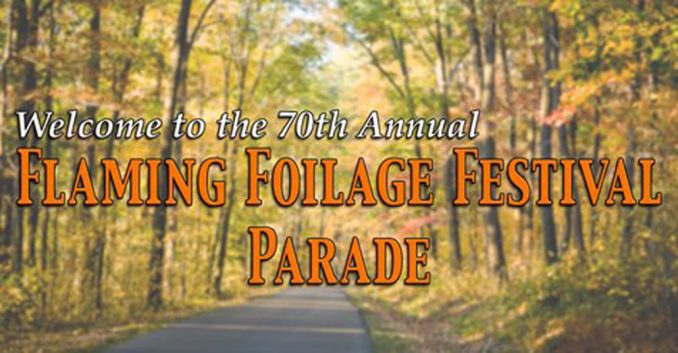 RENOVO – It's time for western Clinton County's 70th annual Flaming Foliage Festival set for this Friday, Saturday and Sunday. Thousands are expected to descend on Renovo for the celebration of the beginning of fall season. Highlights will again include the arts and crafts show at the festival lot on Saturday and Sunday; the annual parade of queens through the borough Saturday, stepping off at 1:45 p.m.; and the coronation ceremony Sunday at 3 p.m. at Bucktail High School in Farwell.
Once again this year therecord-online will provide live audio/video stream of the parade from adjacent to the judges' stand on Huron Avenue. The weatherman predicts cloudy skies at Saturday's parade time, a temperature around 50 degrees and a 15 percent chance of showers.
Keep in mind that even though the parade begins at 1:45 p.m., we will be located further down the parade route, the first units will take some time to reach our cameras. Therefore the live stream may not begin until 2 p.m. or later.
Please enjoy your stay in western Clinton County and come back again!

–