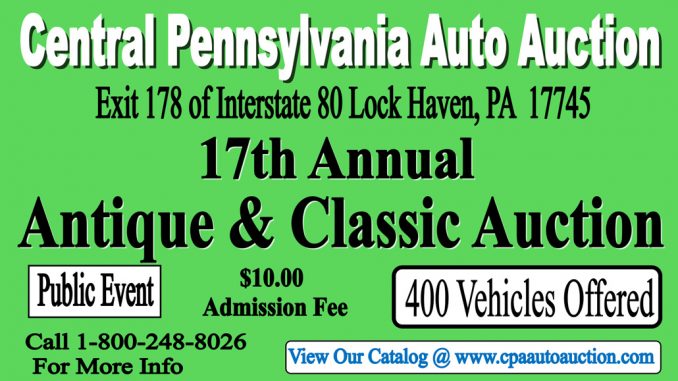 MACKEYVILLE – It's time for the Central Pennsylvania Auto Auction 17th Annual Antique and Classic Car Auction on Friday and Saturday, July 20-21 .
Hundreds of vehicles of all vintage, styles and colors will be offered for sale. Some very prized collectables will be on hand including some very select offerings from Grant Miller's private collection.
The public is invited to attend, admission is $10 to view these unique cars, trucks, motorcycles and much, much more.
The auction stars at 9 a.m. on both days.
If you can't make it in person, therecord-online.com is offering a live video stream of the event.