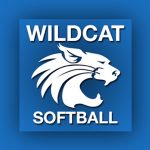 MILL HALL – Central Mountain (10-4, 7-2 PHAC) will host Bellefonte (10-4, 8-3 Mountain League) in high school baseball. These two programs have a storied traditions and their meetings are always memorable. Today should be more of the same as both squads have depth of talent and solid coaching. The first pitch is slated for 4:30 p.m.
The only common opponent that the Wildcats and Red Raiders have face this season is DuBois.
Centra Mountain used a thrilling eighth inning finish to squeak past the Beavers 6-5 back on March 23 for an opening day victory.
Bellefonte met up with the DuBois on April 13 and edged the Beavers 3-2.
The record-online will offer live audio stream of the game with Tom Elling offering up the call to bring you all the action. The stream will go live approximately 15 minutes before the first pitch.
–

–