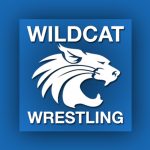 ALTOONA – The Wildcats still have all 11 wrestlers in action at the PIAA AAA Northwest Regional tournament. There are four still in the championship bracket: Johnny Shreffler, 113; Seth Andrus, 132; Logan Long, 145 and Jacob Edwards, 285.
Still alive in the consolation round are: Cody Coleman, 138; Alonzo Henry, 152; Asher Corl, 160; Tanner Weaver, 170; Gage Sutliff, 182; Tanner Riggle, 195 and Mahlik Houtz, 220.
The first consolation round is slated for 10 a.m. and our live audio stream will begin about 9:45 a.m. and will also broadcast audio on WBPZ AM 1230 with John Lipez and Austyn Carson offering up the call to bring you all the action. The stream will go live approximately 15 minutes before the start.
We will be posting results for all the Central Mountain wrestlers below. Full brackets and results can be viewed on Flo Arena.

Semi-Final Round
Finals Round

[table "174" not found /]
[table "175" not found /]
[table "173" not found /]
[table "180" not found /]
[table "176" not found /]
[table "178" not found /]
[table "177" not found /]