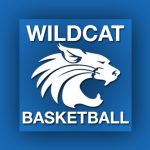 ALTOONA – Central Mountain (12-10) basketball took the first step this past Monday in their quest to defend their PIAA District 6 5A title by defeating Bellefonte, 51-33. Next they will meet D6 rival, Hollidaysburg (15-6) for all the marbles in the District 6 Championship game at Penn State-Altoona. A very similar path to a year ago.
Just like one year ago, the Wildcats entered into the this game as the underdog having struggled twice against Hollidaysburg during the regular season, then CM edged the Golden Tigers 65-63 in the championship game for a state playoff berth.
These two teams first met this season in Hollidaysburg back on Dec. 13 where the Golden Tigers were ten point winners, defeating the 'Cats, 68-58. Hollidaysburg would prevail once gain when they traveled to Central Mountain on Jan. 18, this time by a closer 56-49 margin.
Hollidaysburg will surely be ready, the entire squad and coaching staff was on hand for Monday's game to scout their next opponent and the Wildcats have been working diligently to prepare for their next meeting and will put firth every effort to replicate the magic of a year ago.
Tipoff is set for 3 p.m.
The record-online will offer live audio stream of the match and will also broadcast audio on WBPZ AM 1230 with John Lipez, James Gallagher and Scott Baker offering up the call to bring you all the action. The stream will go live approximately 15 minutes before the start.