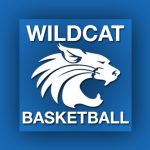 BALD EAGLE TOWNSHIP – It's time for the first round of the PIAA District 6 5A boys' basketball playoffs. There are three teams in the hint this year. Tonight Central Mountain (11-10), the No. 2 seed, will host No. 3 seed, Bellefonte (7-15) with the winner to face No. 1 seed, Hollidaysburg (14-6) on the campus of Penn State, Altoona on Saturday, Feb. 23, 2018 at 3 p.m. for the championship game.
The Wildcats faced the Red Raiders in the season opener for both teams back on Dec. 8, 2017 where CM handed Bellefonte a 65-45 loss in Tyler Bardo's head coaching debut for the 'Cats.
The Red Raiders have improved since that meeting and would love nothing more than tip the scales on the Wildcats. Central Mountain will be prepared for tonights game and will be seeking a shot of redemption themselves for their narrow loss last Wednesday to Danville in the PHAC semi-final. It should be an extremely competitive game.
The game is slated for 7 p.m. tips off this evening.
The record-online will offer live audio stream of the game and will also broadcast audio on WBPZ AM 1230 with James Gallagher and Scott Baker offering up the call to bring you all the action. The stream will go live approximately 15 minutes before the start.