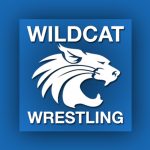 WINGATE – Tonight's high school wrestling matchup has all the indications of being a classic renewal of a longstanding District 6 rivalry between the Wildcats on the road at Bald Eagle Area.
Both schools have storied programs with Central Mountain dominating over the past decade and the Eagles who were once the focal point in the area for a number of years before that.
BEA had suffered a bit of a drop-off in recent years but all signs indicate they are on the mend as they have earned a 2-0 dual meet record early in the season with a 40-30 win over Clearfield and a 35-30 victory over Huntingdon in their last outing. BEA also finished in the top 10 at the King of the Mountain tournament last weekend.
The Wildcats have continued their dominance in PHAC action this season with a 63-6 win on the road at Shamokin and downing Selinsgrove 68-6 last night. CM also had a very solid third place finish at KoM.
Don't let the differences in dual meet team scores fool you as the possible individual matchups for tonight that both coaching staffs could select, offer up a very competitive potential for a much tighter scoring margin. Tonight's match could also be a preview for the D-6 team duals situation to be settled a month from now. Plenty of speculation, consideration and anticipation to go around.
The only certainty for tonight's match is it will be a memorable meet to add to the history books for both programs. Time to button down the head gear and toe the line.
The varsity match is slated for 7 p.m.
The record-online will offer live audio stream of the match and will also broadcast audio on WBPZ AM 1230 with John Lipez and Tom Elling offering up the call to bring you all the action. The stream will go live approximately 15 minutes before the start.


[table "135" not found /]