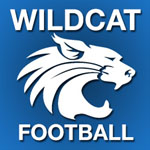 BALD EAGLE TOWNSHIP — The inaugural Central Mountain – Jersey Shore alumni football game had a little bit of everything Saturday night: some big-time passes, some solid running, a good-sized crowd, virtually no injuries and great sportsmanship.
When the contest ended at Malinak Stadium the host Wildcat alums held off the Bulldog grads by a 22-13 count.
The Wildcat team included some predecessor players from the former Lock Haven and Bald Eagle-Nittany High Schools. And none did better than ex-BEN quarterback Shawn Weaver (Class of 1997). Weaver, who teaches at Jersey Shore High School, fired the ball well all night long, his favorite target wide-out Brad Shellenberger (Central Mountain Class of 2006). They combined four times for 113 yards and touchdown catches of 29 and 10 yards; plus Shellenberger added two more on a two-point conversion reception from Weaver.
Central Mountain opened a 16-0 halftime on the Weaver-Shellenberger T-D strikes and their conversion; the other two points came on a Weaver to Steve Doyle (BEN, 1995) conversion.
The Wildcat alums scored on their first possession of the second half, an 80-yard drive highlighted by a Weaver to Shellenberger 62-yard pass. Ryan Maggs (Central Mountain, 2007) ran well all game and picked up the touchdown on a 5-yard run, the extra point rushing attempt no good, but CM up 22-0.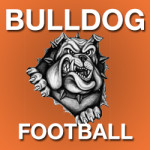 Jersey Shore would come back with two final period scores. Quarterback Logan English (JS Class of 2015) scoring on a 5-yard delay in period three and tailback Josh Rogers ('Shore Class of 2007) a fourth quarter t-d on a 5-yard run.
Weaver was named Central Mountain's most valuable player, English for Jersey Shore. The game was sponsored by the Central Mountain Football Booster Club and club president Dawn Courter said she was pleased with the community response to the contest.
It was recorded on therecord-online and scheduled for a first streaming Sunday at 10 a.m., the game to be archived for subsequent viewing.
The entire game with play-by-play commentary and sideline interviews with players, cheerleaders fans and current students was a recorded by therecord-online and will be live streamed at 10 a.m. Sunday, August 27 and will be available for on-demand viewing there after. The player will be added below later for the video feed.
| | | | | | |
| --- | --- | --- | --- | --- | --- |
| August 25, 2017 | 1 | 2 | 3 | 4 | TOTAL |
| JERSEY SHORE | 0 | 0 | 0 | 13 | 13 |
| CENTRAL MOUNTAIN | 8 | 8 | 6 | 0 | 22 |