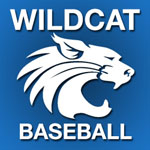 MILL HALL – With nearly a week off from action due to the recent wet weather, Central Mountain (4-4, 3-1) is eager to get back on the field today.
The Wildcats will host PHAC foe, Selinsgrove with the first pitch slated for 4:30 p.m.
We will be live streaming audio of the game here at therecord-online.com. For all the action with John Lipez and Tom Elling sharing the play-by-play duties. We plan to go live 10 minutes before game time.