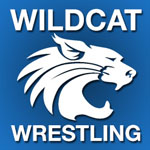 ALTOONA – It's time for the District 6 AAA wrestling tournament and Central Mountain is ready to represent. The Wildcats finished the regular season with an 18-2 mark including an Elite Eight finish in the PIAA AAA Team Duals earlier in the month.
CM has two No. 1 seed in the tournament with seniors, Geo Barzona (21-2) at 113 pounds and Richie Thompson (28-9) at 285. Four Wildcats were seeded at No. 2 with Seth Andrus (26-8) at 126, Tanner Weaver (29-7) at 160, Brandon Miller (12-12) at 170 and Caleb Turner (27-7) at 182. Asher Corl (21-11) was seeded No. 3 at 152 pounds. Colton Weaver (17-15) at 145 and Mahlik Houtz (22-12) at 220 both seeded fourth.
Full brackets with current seeding are available here: http://www.d6wrestling.com/2017_AAA_Brackets.pdf
The first round of wrestling is slated to begin at 9:30 a.m.
The record-online will offer live audio/video stream of the match and will also broadcast audio on WBPZ AM 1230 with John Lipez and Joe Walker offering up the call to bring you all the action.
Please be advised that with the Central Mountain Basketball team also playing Saturday night for the District 6 5A championship, once that game begins, WBPZ will switch to that game and wrestling coverage will continue here at therecord-online.

First Round
Semi-Final Round
Finals

Results for Central Mountain wrestlers will be updated automatically, full results can be found here: Flo Wrestling
[table "88" not found /]
[table "89" not found /]
[table "90" not found /]
[table "91" not found /]
[table "92" not found /]
[table "93" not found /]
[table "94" not found /]
[table "95" not found /]