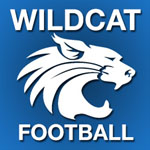 BALD EAGLE TOWNSHIP — Playing their best ball in several years, the Central Mountain football team will get a significant test when they travel to Selinsgrove tonight to take on the perennially solid 5-2 Seals.
The Wildcats moved to 3-4 on the current season with a 15-2 win at Shamokin (1-6) last Friday but the challenge will be greater against a Selinsgrove team that has run off three wins in a row, including last Friday's 40-14 rout of Mifflinburg, a team Central Mountain had edged 24-21 the previous week.
The 'Cat-Seals collision will be a test for Central Mountain's improved defense, especially its secondary. Selinsgrove throws as much as it runs and has been successful with the pass. Junior quarterback Logan Leiby (6-1, 193) has thrown for 1,649 yards on a 130-for-193 season so far, tossing 11 touchdowns against just two interceptions, good for a quarterback rating of 108.5. 14 different Seals have caught passes this season, led by wideout Jarrett Inch (6-1, 190) with his 34 catches for 491 yards and three touchdowns; that averages out to 70 yards a game for Inch, 241 yards passing per game for the team.
Senior Garrett Campbell has been the go-to runner. The 6-0 172 pound senior compliments Leiby, rushing 113 times for 599 yards and nine touchdowns. Twice he has rushed for more than 100 yards a game.
In terms of common opponents, both Central Mountain and Selinsgrove have beaten Mifflinburg and Shamokin; both have lost to Shikellamy. The Seals have outscored their seven opponents by a 203 to 101 margin while the Wildcats have been outscored 177 to 110 through their first seven games. But the CM defense has been stronger as the season has progressed and put it all together last Friday night, spearheading the 15-2 Wildcat win at Shamokin.
The victory was the third in the last four games for Central Mountain, running their season record to 3-4 after starting the year with three straight losses. And the defense was front and center all night long, holding Shamokin (1-6) to 137 yards of offense and actually throwing a shutout at the Indians, the home team's only points coming on a third quarter safety.
And the Wildcat ground attack again carried the offensive load, putting up 215 yards spread among senior Justin Neff and juniors Cameron Ishler, Tanner Weaver and Mahlik Houtz. Neff had 101 yards and two 7-yard touchdown runs, Ishler next with 67 yards, Weaver with 28 and Houtz with 20. Neff now has 749 yards rushing through seven games, averaging 7.49 yards per carry. He scored both Wildcat touchdowns against Shamokin and now has 12 of Central Mountain's 13 touchdowns.
After their final road game at Selinsgrove tonight, Central Mountain returns home for its final two regular season games, Hollidaysburg (3-4) Oct. 21 and Jersey Shore (4-3) Oct. 28. The Wildcats and Hollidaysburg are tied for first place in the two-team District 6 Class 5A category with their identical records.
The record-online will offer live audio/video stream of the game and will also broadcast audio on WBPZ AM 1230 with John Lipez and Joe Walker offering up the call to bring you all the action. The stream will go live approximately 15 minutes before kickoff.