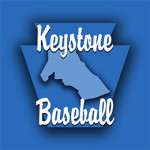 MOUNT UNION – The Keystone 9-11 All-Stars continue their quest for a state Little League title today when they face Valley West at 4 p.m.
Today's game was postponed from Sunday to extremely we weather over the seeking. Everyone is ready to get back into action and play some more baseball.
The record-online will offer live audio stream of the game with Tom Elling and Kooch Chu offering up the call to bring you all the action. The stream will go live approximately 10 minutes before the first pitch.
Today's Live Audio Stream is brought to you by: