Pregame 'Complete the Dream' Celebration Ceremony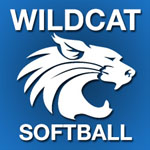 BALD EAGLE TOWNSHIP – The Lady Wildcats will host Midd-West in a Heartland Conference game at 4:30 p.m. today.
There will also be a special ceremony to celebrate the 'Complete the Dream' project that benefitted the Lady Wildcat Softball complex. The team, coaches, families and booster club will take time to honor those who made the project possible. The ceremony is slated to begin at 4 p.m.
Lady Wildcat softball alumni, school administrators, KCSD board members and donors will be among the honorees for the event.
We will be bringing you live audio coverage of the game beginning approximately at 4:20 p.m. with John Lipez and Tom Elling bringing you all the action.
Use the player below to listen in. I f the stream should drop, reload/refresh the page to renew the stream.