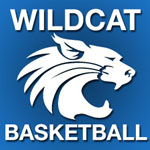 TYRONE – The Wildcats (13-9) will seek redemption for their regular season final 49-38 loss to Altoona (10-12) tonight in the District 6 AAAA semi-final game.
The winner of tonight's game will face State College (12-10) at Mount Aloysius College in Cresson at 2 p.m. for the district crown.
We will be live streaming audio of the game here at therecord-online.com and on WBPZ AM 1230 radio for all the action with John Lipez and James Gallagher sharing the play-by-play duties. We plan to go live at 10 minutes before the match begins, approximately 7:50 p.m. The start time is pending timely finishes of the previous two distinct games hasted at Tyrone this evening. If either of those contests run long, it may delay the broadcast start.
Use the player below to listen live. If you experience any issues or the stream is dropped, try reloading/refreshing the page. This may help re-establish a dropped link.