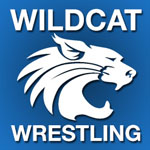 MIFFLINBURG – The Central Mountain Wildcats (5-0, 3-0) will be on the road tonight to challenge the Mifflinburg Wildcats (8-7, 2-1) in Heartland Conference wrestling action.
In comparing common opponents, Mifflinburg lost earlier this year to Williamsport by a 39-34 score, the same Millionaire team Central Mountain handled just last week. Mifflinburg does own wins over Shamokin by a 58-9 score and over Midd-West by a 45-15 score, two teams swamped by Central Mountain.
Mifflinburg is led by Cooper Wagner, a junior at 138 pounds with a 10-1 mark and Sam Rishel, a senior heavyweight with a 10-1 record.
Top Central Mountain records are: Geo Barzona, 16-2; Hunter Weaver, 17-3; Isaac Porter, 14-4; Colton Weaver, 15-6; and Bryce Bitner, 15-7.
In their lone match last week the Wildcats continued their run through so far overmatched teams in the Heartland Conference, dispatching Williamsport by a 58-5 count, moving to 5-0 on the season.
Use the player below to view/listen live. If you experience any issues or the stream is dropped, try reloading/refreshing the page. This may help re-establish a dropped link.