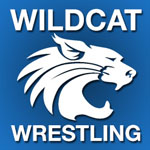 BALD EAGLE TOWNSHIP – It's time for the Big Show at the Central Mountain gymnasium as 33 of the top teams in the region and the state compete in the 17th Annual King of the Mountain Tournament.
The competition will be fierce and plentiful today as action begins and we will bring highlights of early rounds beginning approximately 5:30 p.m. with Tom Elling and Cole Hanley providing the commentary.
Use the player below to listen live. If you experience any issues or the stream is dropped, try reloading/refreshing the page. This may help re-establish a dropped link.
You can view the entire result summary by clicking here: KOM Bout by Bout.pdf … or here: for the KOM Brackets Day 1.pdf