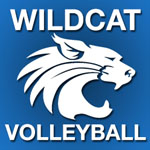 STATE COLLEGE – Central Mountain is the No. 4 seed for the AAA District 6 post-season tournament and faces No. 1 seed, State College tonight in the semi-final matchup.
We will offer this live, unedited and without play by play live video stream of the contest tonight. We hope you enjoy the coverage.
The winner of tonight's game will face the winner of the No. 2 seed, Hollidaysburg vs No. 3 seed, Altoona in the District 6 AAA championship at Tyrone High School on Wednesday, Nov. 4, 2015 at 7 p.m.